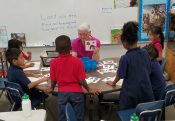 Experienced Staff and Administration
Cochise SDA Christian School is a fully accredited K-8 private school.  We employ only the most highly skilled and certified professional educators. Our teachers are mission minded - with a heartfelt desire to help our students achieve academically and spiritually, so that they can be a benefit to their peers, their families, and the community.  Our current principal, Susan K. Suntag, holds a Master's Degree in educational leadership and has over 30 years of teaching experience in elementary, middle, and secondary schools, along with special education, in both the public and private sector.  She is state certified as well as being certified by the Pacific Union Conference of Seventh-day Adventists. Our ancillary staff  also consists of mission minded, highly skilled professionals ready to be of service to our students, their families, and the community.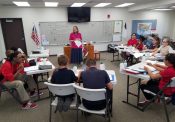 Unique Classroom Setting
Cochise SDA utilizes a unique classroom setting.  Classes are multigrade, affording students the opportunity to develop social skills by interacting with students from other grades, as well as to be exposed to more advanced academic subjects. Each student is viewed as a unique individual with specific needs.  Using differentiated instruction and other teaching techniques, the learning environment allows students within a classroom to learn effectively regardless of differences in ability. The school also maintains a 4-day school week which, through our specialized organizational structure and programs, we have found to be the most practical approach and the best learning experience for our students.  The 4-day week is particularly beneficial in that many families live far from the school, and travel, along with their busy work schedules, can be challenging.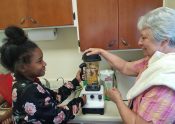 Specialized Subjects
In addition to the usual physical education classes that include volleyball, basketball, and track, Cochise SDA offers a comprehensive agriculture program where students can learn to grow food and then to prepare dishes through our food preparation classes.  Other programs include a children's television ministry, where students will learn to manage a television evangelism effort in which programming will be streamed via Internet to the community. Vocational training will include subjects such as woodworking, along with many other programs in our new vocational facility.  There will also be a number of community service opportunities that will help students to develop their social skills and to learn what it means to be of service to others.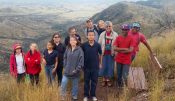 Field Trips
Whether it's exploring nature or visiting an historic site, the students at Cochise SDA are always challenged with interesting, informative, and fun-filled field trips.  Even more importantly, parents and family members are encouraged to attend, providing a true family atmosphere where students can enjoy their learning experience right along with their families. It is one of the goals of our school to involve parents in the education of their children.

Class Schedules
Class schedules change each quarter. Please be sure to visit this site periodically to view the current class schedules so that you can keep abreast of the subjects being taught for the various grades.  You can download our current schedules by clicking on one of the additional links (below) for the grade(s) that you would like to review.
 
________________________
Additional links on this topic: