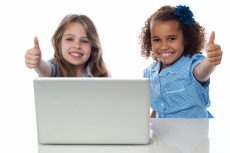 Don't Wait Until the Last Minute - Space is Filling up Very Fast!
Cochise SDA is currently accepting applications for grades first through eighth grade .  Applications will be reviewed by our staff.  We do conduct family interviews as necessary.  Students are carefully screened to ensure that they are a good fit with other students of their age and that the expectations they have are in concert with the curriculum offered at our school.

We do not charge a fee for submitted applications.   

We currently are not able to accept online applications. However, to download a fillable application for submission in person or through email, click here

If your application is approved, you will be notified by email or telephone.  You will then need to submit all of the necessary information for enrollment.  Forms can be emailed to you or picked up at the school.  For those who do not have Internet access, an enrollment form and documentation checklist of documents required can be obtained by calling or going by the school.  Returning students may also enroll online for the new school year.